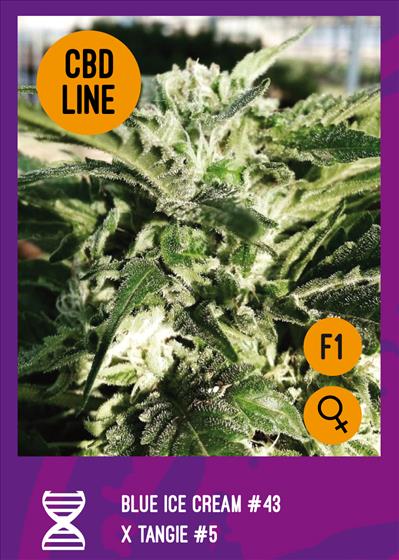 Goleadorz è il nostro nuovo ibrido ispirato aad una delle più famose caramelle italiane. La madre proviene da una capillare selezione svolta all'interno di un campo prova dove abbiamo potuto osservare e analizzare le infiorescenze di centinaia di piante della famiglia blueberry cbd e di scegliere questo esemplare. Unico per produzione, resina, rapida fioritura e incredibili terpeni, per celebrare l'unione con la nostra famosa tangie #5. Il risultato dell'incrocio è davvero incredibile, una pianta dal gusto extra fruttato, succoso e ricco, amabile per tutti i palati. Una genetica consigliata ai veri intenditori.



Goleadorz, our new hybrid which is inspired by the famous Italian candy. The mother comes selected from over a thousand of our blueberry cbd family and we chose this unique plant for production, resin, rapid flowering and incredible terpenes and called it Blue Ice Cream # 43, to give it the famous sweet candy terps we crossed it with our famous tangie #5. The result of the crossing is truly incredible, a plant with an extra-fruity, juicy and rich taste right for all palates. A genetics recommended for true connoisseurs.
Attenzione: In Italia la coltivazione di Cannabis è vietata (artt. 28 e 73 del DPR 309/90) se non si è in possesso di apposita autorizzazione (art. 17 DPR 309/90), pertanto tutte le informazioni riportate in questa pagina hanno scopo puramente informativo e non intendono in alcun modo condonare, promuovere o incitare l'uso di sostanze illegali o violazione della legge. Inoltre sono prese dal sito ufficiale del produttore, ci solleviamo da responsabilità derivanti dall'uso improprio di queste informazioni. Il consumatore deve fare riferimento e rispettare le leggi che regolano la coltivazione dei semi di cannabis nello stato in cui risiede.